Welcome to TopoQuest!
TopoQuest is your ultimate resource for USGS topographic map viewing, and free downloads of USGS DRG (GeoTIFF) digital map files. If you're into hiking, camping, fishing, prospecting or just a GIS enthusiast, TopoQuest has the USGS topographic maps you need available for online viewing.

Are you bummed that TopoZone has been bought by Trails.com and no longer has the level of free map viewing you crave? No problem, TopoQuest is an excellent replacement with all of the same features!

We're working on rounding up all the DRG topographic map data covering the entire United States. It's our belief that these digital map files should be freely available to anyone that wants them (note: USGS topographic maps and DRG's are public domain and have no copyright, and are free to distribute as anyone wishes).

Additionally, we've been adding topographic maps of Canada, 1m satellite/aerial imagery of the US and Canada, and 1:100K and 1:250K series USGS topographic maps! You can find and view all of these types of maps with TopoQuest:

1:24K USGS topographic maps (United States)

1:100K USGS topographic maps (United States)

1:250K USGS topographic maps (United States)

1m satellite/aerial imagery (United States and Canada)

Canadian 1:50K topographic maps

Want to browse around topographic maps for your area? Visit our Map Viewer. Want to search for, download or view a particular topographic map? Visit our Find Maps page. Want to search for a populated place, geographic landmark, manmade object or other place or feature? Try our Find Places page. Looking for more info on DRG files, their format, and software you can use to view them? Check out our Resources & Links page.


---
Current Status of Online Topographic Map Viewer Coverage: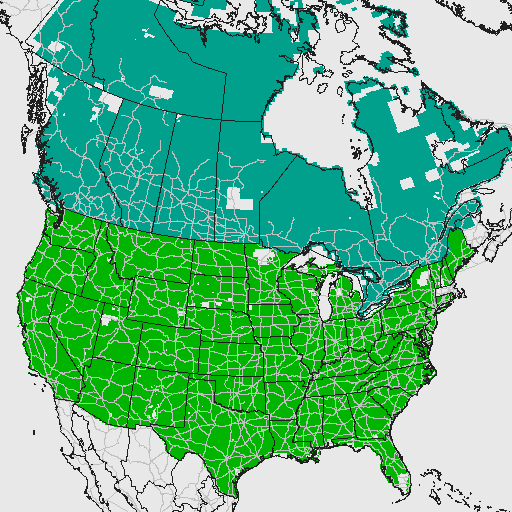 Areas shown shaded in dark green are available for viewing in the Map Viewer.


| | | | | |
| --- | --- | --- | --- | --- |
| State | | Online Viewer Status | | DRG Downloads |
| Alabama | | Most Maps | | Available |
| Alaska | | No Data | | Available |
| Arizona | | Most Maps | | Available |
| Arkansas | | Most Maps | | Available |
| California | | Most Maps | | Available |
| Colorado | | Most Maps | | Available |
| Connecticut | | Partial | | Available |
| Delaware | | Partial | | Available |
| Florida | | Partial | | Available |
| Georgia | | Most Maps | | Available |
| Hawaii | | Partial | | Available |
| Idaho | | Most Maps | | Available |
| Illinois | | Most Maps | | Available |
| Indiana | | Most Maps | | Available |
| Iowa | | Most Maps | | Available |
| Kansas | | Most Maps | | Available |
| Kentucky | | Most Maps | | Available |
| Louisiana | | Most Maps | | Available |
| Maine | | Most Maps | | Available |
| Maryland | | Most Maps | | Available |
| Massachusetts | | No Data | | Available |
| Michigan | | Most Maps | | Available |
| Minnesota | | Partial | | Available |
| Mississippi | | Most Maps | | Available |
| Missouri | | Most Maps | | Available |
| Montana | | Most Maps | | Available |
| Nebraska | | Most Maps | | Available |
| Nevada | | Most Maps | | Available |
| New Hampshire | | Partial | | Available |
| New Jersey | | Partial | | Available |
| New Mexico | | Most Maps | | Available |
| New York | | Partial | | Available |
| North Carolina | | Most Maps | | Available |
| North Dakota | | Most Maps | | Available |
| Oklahoma | | Most Maps | | Available |
| Ohio | | Most Maps | | Available |
| Oregon | | Most Maps | | Available |
| Pennsylvania | | Most Maps | | Available |
| Rhode Island | | Partial | | Available |
| South Carolina | | Most Maps | | Available |
| South Dakota | | Most Maps | | Available |
| Tennessee | | Most Maps | | Available |
| Texas | | Most Maps | | Available |
| Utah | | Most Maps | | Available |
| Vermont | | Most Maps | | Available |
| Virginia | | Partial | | Available |
| Washington | | Most Maps | | Available |
| West Virginia | | Most Maps | | Available |
| Wisconsin | | Most Maps | | Available |
| Wyoming | | Most Maps | | Available |

To download a USGS topographic map in DRG GeoTIFF form, visit our Find Maps page to find and download the map you need. Many of the DRG downloads are links to the DRG map archive at www.archive.org. The www.archive.org collection of DRG's lacks any sort of useful search tool to find the map you need, but TopoQuest has a searchable database of all DRG's to help you find your map quickly!

We're working on acquiring and integrating map data to fill out the above areas in our online Map Viewer. We usually start each map series from the Pacific Northwest, and moving onward from there. Please be patient, it takes a lot of processing and data preparation to add each new set of maps, especially the new 1m satellite/aerial maps!

Copyright (C) 2008-2023 Ryan Niemi ... All Rights Reserved